Danielle and Riki Married!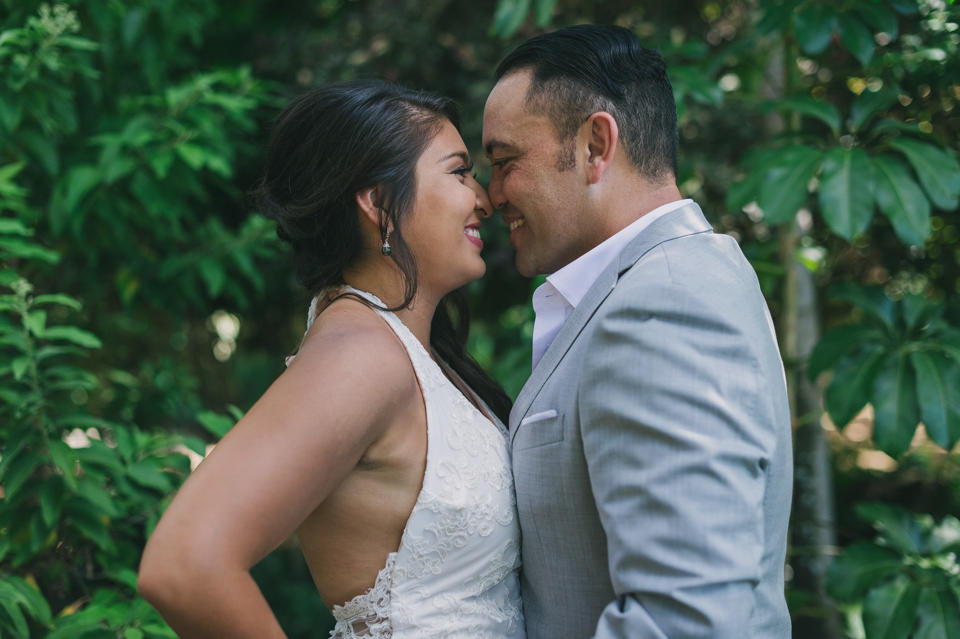 Danielle is a local girl born and raised on Oahu. Riki is a kiwi boy from New Zealand. When they met in Auckland in 2010, things were never easy figuring out where they would live or how they would be together. Danielle and Riki finally settled on moving to Sydney Australia together where they have been living since 2013. However, Danielle always knew she wanted to have her wedding at home. She dreamt of a big beach wedding with tents and local food and Hawaiian music where her huge family could come together for the first time with Riki's large family in paradise!
How could anyone NOT want that? The lovely couple absolutely fell in love with Loulu Palms from the first moment they visited. The North Shore has always been Danielle's preference because she grew up in Mililani and they really wanted to show Riki's family what her version of Hawaii was like. New Zealanders and Hawaiian people have extremely similar values and ideas about family. Ohana/whanau are the center of everything, and they were excited to make this wedding special for everyone. The casual local food mixed with the beautifully simple yet elegant decor comes together to create that classy beach vibe that everyone was wowed by. Yet everyone was still be able to feel comfortable and kick back and just have a good time. We certainly had a blast! Congrats to Riki and Danielle.
Tuesday, October 3, 2017
By: Isle Media Team
Venue: Loulu Palm Estate
Services: Photography, Videography