WPPI Conference in Vegas!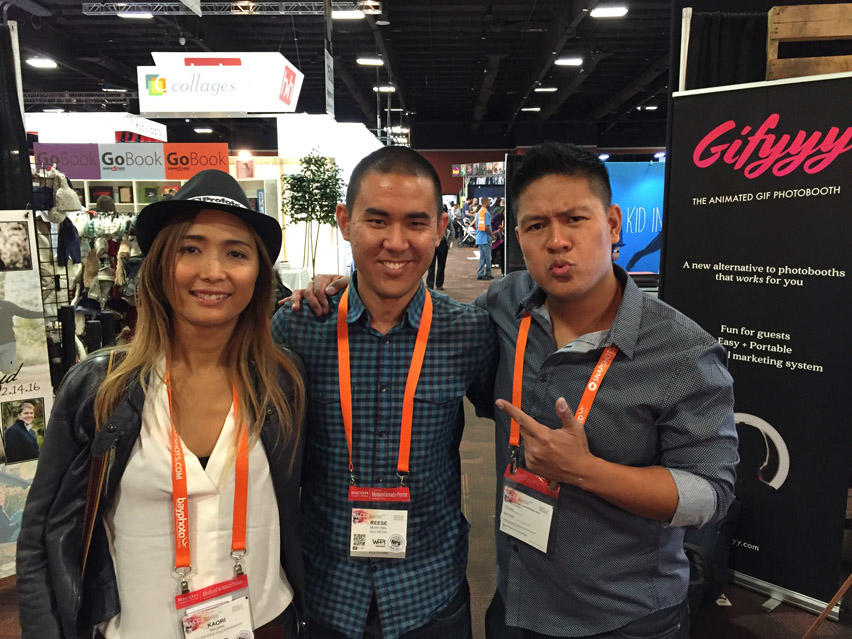 Earlier this month, the Isle Media Photo Team attended its first WPPI (Wedding Portrait Photographers) Conference at the MGM Grand in Las Vegas! The WPPI is the largest tradeshow of its kind for wedding photographers in the nation, and we were beyond excited to see what it was all about. Over the course of five days, we took classes that discussed topics from social media and blogging, to posing same-sex couples, to using ProFoto lights on location, to time management on and off the field. It was quite the eye opener, and we got to meet and network with other industry professionals from across the nation and around the world. WPPI also had an expo, featuring big names in the industry from Nikon and Canon, to Tenba and Thinktank, to Renaissance Albums and White House Custom Color. The expo gave us a great opportunity to try out equipment and albums hands-on, something that the online world of purchasing doesn't allow for these days. In addition, there were live demo shoots that were cool to watch, presented by shooters like Cliff Mautner, Joe McNally, and Peter Hurley.
Since the event was held in Vegas, we made to sure to take in some of the local sights as well, attending a Cirque du Soleil show "O" and exploring the strip.
Every one of us walked away with new insights and inspiration for the coming year, and can't wait to implement everything that we've learned. Here are some BTS photos from the trip…enjoy!
-Reese
Thursday, March 31, 2016
By: Isle Media Team
Destination: Nevada
Venue: Jean Dry Lake Bed, MGM Grand Hotel
Services: Photography, Videography